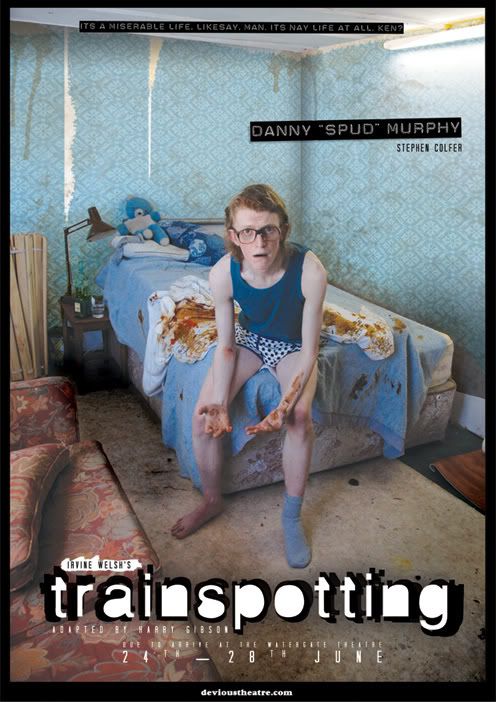 "It's a fuckin' miserable life man. It's nay life at all, ken?" – Spud
This is the first in a series of upcoming promotional images, each one showcasing our lovely actors and a first look at characters that inhabit the underbelly of 1980's Edinburgh. Presented here for your viewing pleasure (or displeasure, perhaps?) is Stephen "Pip" Colfer as Danny "Spud" Murphy. Stephen is a familiar face in the Devious troupe: In Cannibal! The Musical he took to the stage as James Humphries. Previous to that, he stage managed us for Heart Shaped Vinyl.
We will be rolling out these character images on a regular basis in the run up to the show, so keep an eye out for them!
Irvine Welsh's Trainspotting, an adaptation by Harry Gibson, arrives at the Watergate Theatre, Kilkenny on the 24th to the 28th of June. Tickets are on sale now and can be booked at +353 56 61674.
(Visited 9 times, 1 visits today)