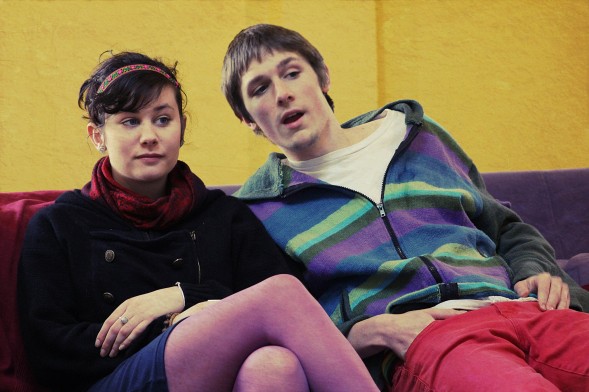 The second in our audio installments for Shifting has landed, this time looking at the definitions of shifting as meaning to transfer.
Shifting: To transfer from one place to another
This sequence was written by and is voiced by John Kennedy and with thanks to KCLR it went to air yesterday on the Edwina Grace show. You can catch the final installment of the trilogy by tuning into KCLR96FM today just after 5pm when Edwina will be joined on air by some of the cast of the show.
If you didn't know it already, John Kennedy is also the reason the cast are saying the lines they say on stage, him being a writer and all. With wisdom beyond his years, John junior has been working with John senior (Morton) since January as a junior writer-in-residence to develop the script for Shifting. This is his first full-length script for stage and we're delighted by be able to give it a home and a debut.
If you like what you hear in the audio pieces below, don't forget that tickets for Shifting are still available. Saturday is slim on the ground, Monday is now completely sold out (waiting list only, sorry students!) but you may be able to get your hands on some mid week tickets here or by calling in to the Arts Office at 76 John Street, Kilkenny.
Press play below to get started.
Shifting: To Transfer by Devious Theatre
(Visited 15 times, 1 visits today)