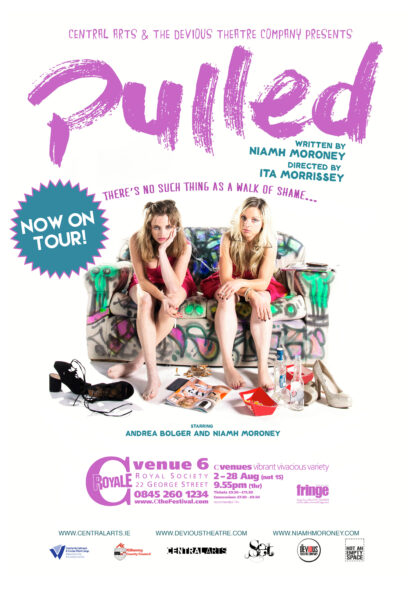 We're going to Edinburgh!
For the first time, we'll be making a trip to the Edinburgh Fringe and we couldn't be more excited about it.
Pulled by Niamh Moroney, our co-production with Central Arts, will mark our first Edinburgh Festival Fringe performance this August. After an acclaimed run out in Waterford and Kilkenny last autumn, Amanda and Michelle are packing their bags and hitting the road. The show will be playing C Royal Venue 6 from August 02-14 & 16-28th at  9.55pm. We're pride strutting our way to Scotland!
Tickets are now on sale and you can get them right here.
(Visited 16 times, 1 visits today)