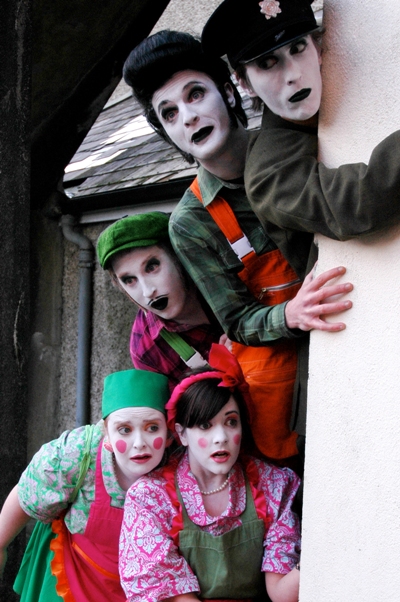 Looking forward to tomorrow night is exactly what we're doing, just like this portrait of the cast of Can't Pay? Won't Pay! as they all sneak around the corner of a pillar, keeping an eye out for well, each other.
The shifty shenanigans and madcap marital meltdowns of Dario Fo's 1974 comedy masterpiece could have been written last week, such is the topicality, and we hope very much that they'll prove to be right on the bone. Most particularly, the funny bone. Come and see it for yourself when Can't Pay? Won't Pay! opens, yes, tomorrow night in Set Theatre, Kilkenny.
Tickets can be purchased in Rollercoaster Records, Kieran Street, Kilkenny and Set Theatre Box Office, John Street, Kilkenny. Bookings can be made on 056 – 7765133 and for online purchasing just click on the above link. Tickets are priced at 13 Euro and the show commences at 8pm nightly.
(Visited 22 times, 1 visits today)