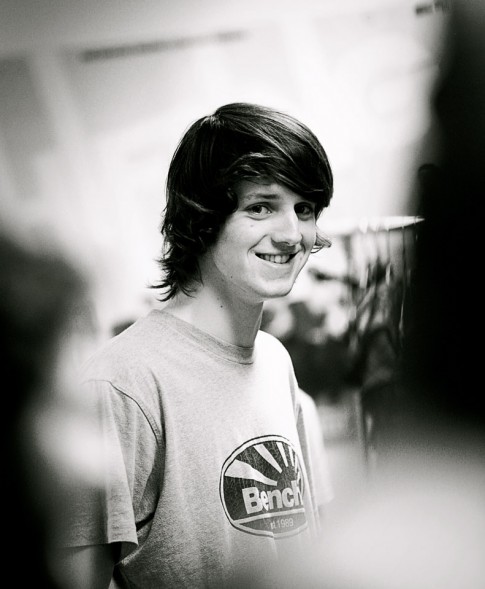 A few words about Phantasm from the writer of the play, John Kennedy.
Phantasm was a nugget chipped away from a larger rock. In November, I wanted to enter a play into the Fishamble Tiny Plays For Ireland competition. I was working on the play at the time but it was far too big for the competition's word count so I took a scene from it and worked on trimming that down to size. Phantasm was born. When we wanted to bring it to the Solstice arts festival in Cork it had to be about thirty minutes long. What had been shrunk now had to be bloated, fattened, elongated. The piece surely has shown itself to be flexible.
The spaces in which it has been housed mirror its own process of shrinking and bloating; from performances in a massive cement cave in Cork to a cosy nursery in Callan.
Having seen the play in varying venues, thrashed out to various audiences and interpreted by various actors has been influential in the development process of the play. I squirmed in my seat when punchlines were met with silence or when moments of gravity were met with laughter. I sat and listened as my confidence in each section of the play was smashed or reinforced by men and women in Cork, Callan, Dublin and now, Kilkenny. After all it's travelling and shrinking and growing and drafting I'd like to think it has reached a state of ragged ripeness. Please enjoy my battered fruit.
John Kennedy
Phantasm opens in Cleeres Theatre on August 23rd at 8pm as part of OUT For The Weekend. There are 7pm and 10pm performances on August 24th and 25th with all tickets €8. Bookings can be made on 056-7762573 or bought online here.
(Visited 10 times, 1 visits today)