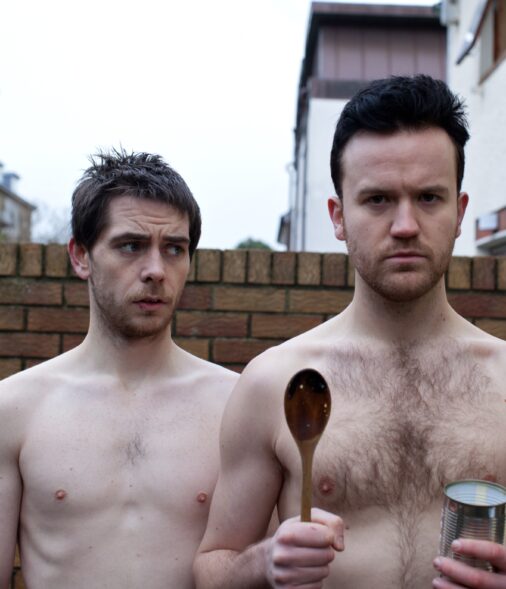 Tonight we open John Doran and Kevin Mooney's apocalyptic comedy Some Flood in Cleeres Theatre, Kilkenny.
It's a great piece of writing from the lads and one that we're just mad proud to bring to the stage. It's everything you'd come to expect from a Devious Theatre play and a little bit more besides. It's rooted in the style of theatre that we've developed over the years but places it in a whole new genre. We've tackled 19th century American cannibals, yes we've tackled musicals, Kilkenny set romantic comedies, drug addiction dramas, Italian farces, teen comedies, Greek tragedies, Shakespearean battle raps, radio sci-fi, cyber warfare, revolutionary agitprop, detective fiction and now we figure we might as well just throw the kitchen sink at it and tackle the apocalypse.
After a Biblical downpour, Noah manages to break through the surface and clambers onto the roof of his apartment building, a place once termed an eye sore and now a handy place of high ground to rise above the flood. But he's the only one left. And so begins a tale of survival, paranoia at a personal level and how best to prepare for the worst. We're tackling the end of the world and we want you to come and watch it with us.
Some Flood opens tonight in Cleeres Theatre, Parliament Street, Kilkenny at 8pm. Tickets for tonight's performance are only €8 and can be bought at the venue or right here. The show runs until Saturday March 15th with lunchtime performances on Friday 14th and Saturday 15th at 1pm.
(Visited 5 times, 1 visits today)