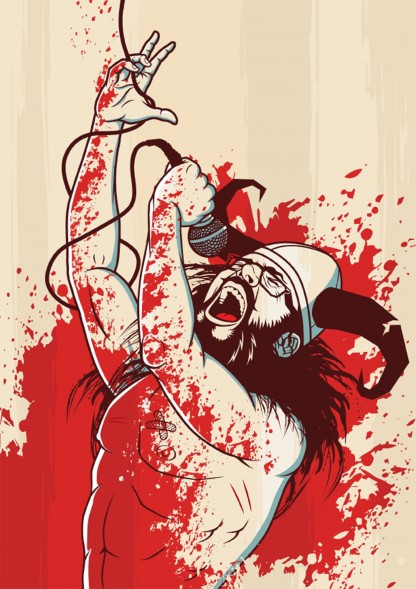 It's 3 days before the 2011 Kilkenny Arts Festival kicks off and we're tooling up and readying ourselves for 10 days of hardcore coverage.
The Theatre and Dance strand kicks off in furious style this Friday with the opening of Beowulf – A Thousand Years Of Baggage by Banana Bag Bodice in Set Theatre.
Beowulf is of course the epic English poem (of many a year old) set in the realms of Scandinavian myth. It's been interpreted by everybody from Seamus Heaney to Robert Zemeckis to Neil Gaiman and it still remains ripe for many new and indeed skewed retellings.
Banana Bag and Bodice are a New York theatre company who make unique plays with a strong leaning towards original text and composed music. They have a huge reputation for invention and indeed, reinvention and their ensemble has picked up many awards since their formation in 1999.
Set Theatre is the perfect venue to transform into a Scandinavian mead hall for what should be a rowdy, rocky and raucous nights entertainment (mind the nice blue seats!). So grab some beer and preferably some whiskey (so they say themselves) and hit Set this weekend for one of the best sessions of the year.
Here's a sneak peek at what you're letting yourself in for:
Beowulf – A Thousand Years Of Baggage runs from Friday 5th to Sunday 7th of August at 7pm nightly. Admission is €15/€12 and tickets can be booked here.
(Visited 5 times, 1 visits today)