AT TIME OF writing we're about 9 hours away from lights up on the third night of bash: latterday plays at Cleere's Theatre. The past two nights have been fantastic – both for us as performers and from an audience reaction point of view, particularly to a body of work that is rather heavy and dark. While it will be a week or so before we see anything about the play in the papers, we thought we'd share some of the comments that our best critics – our audience – have been saying over the past two days.
These comments have been gathered from our Facebook profile, bash: latterday plays events page and comments left to actors within the show. If you've been to see the show and want to pass a comment, leave it in the box below, head over to Devious Theatre on Facebook or drop an email to info@devioustheatre.com.
The Audience on bash:latterday plays
"Yet again Devious Theatre prove themselves as an amazingly talented group…if you get a chance over the coming week check out their most recent production,three horror stories of everyday evil….BASH- LATTERDAY PLAYS by Neil Labute."
"excellent show you guys (ha ha!!) really enjoyed it! I'll be sleeping with the light on, scary!"
"I'm terrified yet kinda satisfied at the same time? Well done, everyone, that completely blew me away!"
"All I can say is wow… Well done!"
"Immensely powerful performance!! Really well done!"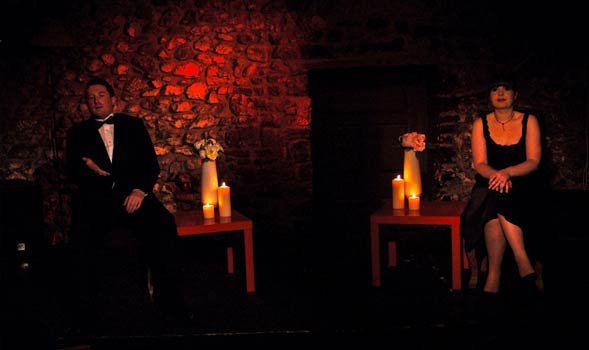 "Devious Theatre's 'Bash' is the Feel Bad Hit of the Winter which you have to see."
"Awesome performances, deeply disturbing content …"
"Thanks to bash: latterday plays, I will be checking on my kids every 5 minutes tonight, just to see if they're still alive… What an amazing show"
"Amazing work. I felt revulsion and admiration…"
"You will leave Bash groping, overwhelmed and with the need to experience the better side of humanity"
"Devious theatres latest production in cleeres is incredible. Amazing sustained performances. We are so lucky in this small city to have such talent."
Getting Tickets
If these comments do anything for you then don't wait around to get tickets. Online sales for tonight (Wednesday) have stopped so it's tickets at the venue only (you can ring and reserve on 056 7762573). Tickets are available online for Thursday, Friday and Saturday but in typical fashion now as with our previous shows, it looks like we'll have to suspend online ticket sales early as demand in the venue, including post-show ticket sales for subsequent nights has been great.
Thanks so much to all who have come out in the past two nights, we've still got four performances to go and we're looking forward to each and every one of them.
(Visited 9 times, 1 visits today)