We are 7 years old today.
No sign of the 7 year itch though. This week we've been getting excited about new works in progress from John Doran & Kevin Mooney, Adrian Kavanagh and John Kennedy. Plus we've locked down the team for our next play this year. The future is still bright. We can see it all so clearly now… just like this:

Here are 7 (mostly) new pictures which show us (mostly) growing up over the past 7 years:
2006 – Baton Rouge
2007 – The Master Of Green Screen
2008 – Jailbait
2009 – Sharp Dressed Men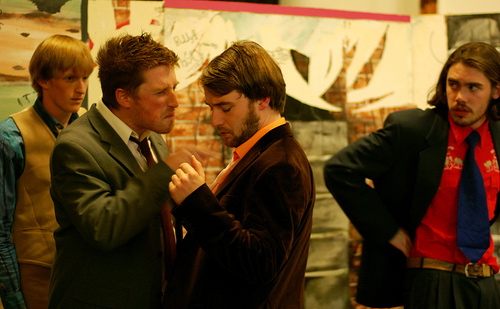 2010 – That's Not David Thompson
2011 – The Guardian Angel Of Set Building
2012 – Living In The New HQ

2013 – Being Devious
Thanks to everyone who supports and still asks us what we're doing next.
(Visited 30 times, 1 visits today)